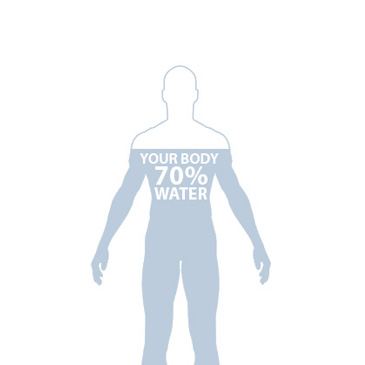 Without water all life would end in a matter of days. More than just a thirst quencher, water is the vehicle for carrying essential nutrients through-out our bodies. Water also helps maintain normal body temperature, proper digestion, provides healthier skin, accelerates muscle development and increases our energy level.
Just a 5% drop in body fluids will cause a 25-30% loss of energy in the average person. Science has shown that 8 to 10 glasses of water each day are required to keep your body healthy and in proper condition.
THE COMPOSITION OF THE HUMAN BODY IS MORE THAN 70% WATER.